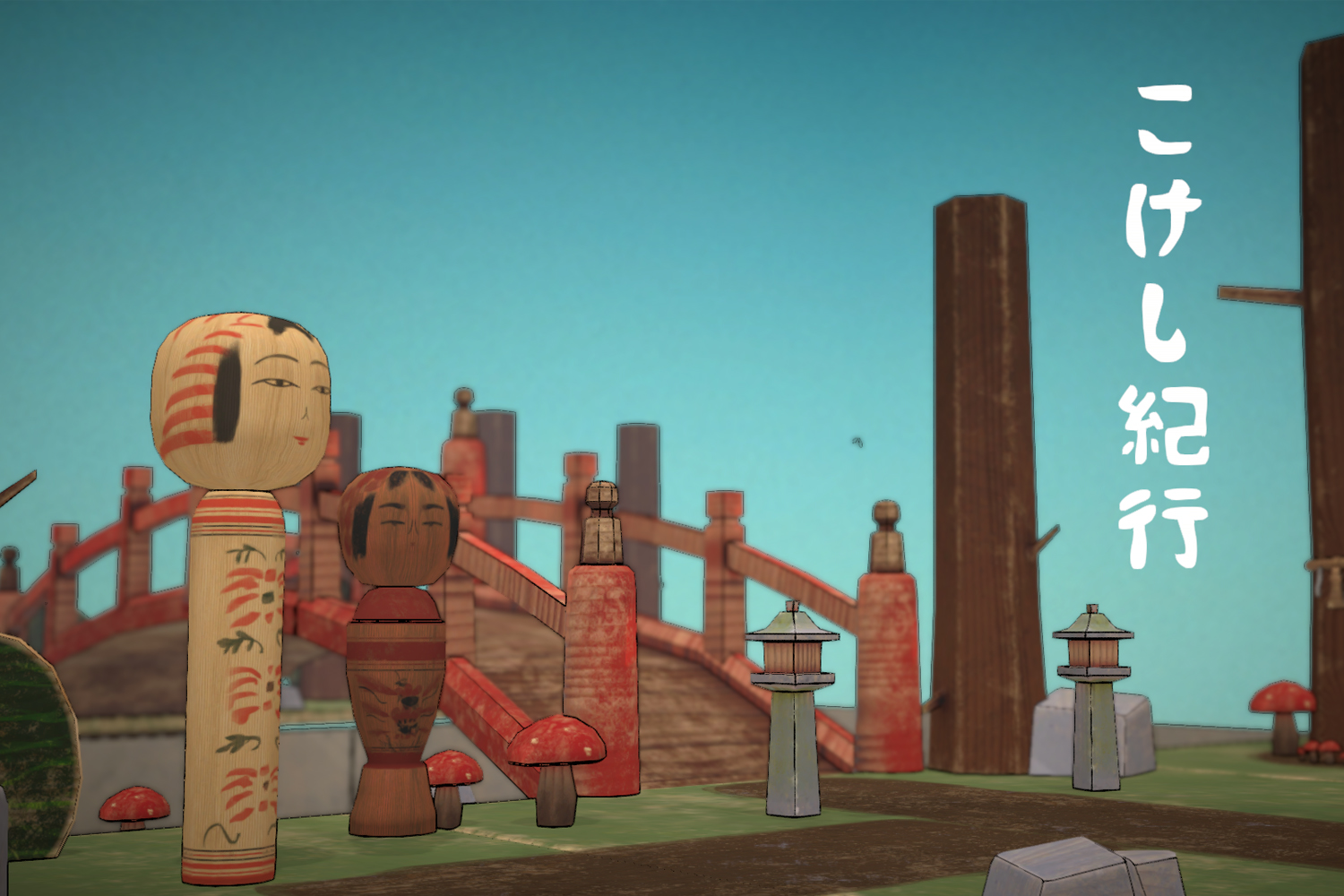 Kokeshi Kikō - Demo
~NOW WITH NEW CHARACTER CONTROLLER~

Kokeshi Kikō (こけし紀行).
A Kokeshi (こけし) is a small, wooden child's doll from the north of Japan. These dolls are traditionally sold at northern hot springs as souvenirs. Kikō (紀行) translates to 'travel journal', so in English the game could be called "The Travel Journal of a Kokeshi".
This is a game that I developed as part of my final year degree at Abertay University. It is a computer game adaptation of Bashō's 'The Narrow Road to the Deep North', made in Unity using the Yarn Spinner tool.


This adaptation features Kokeshi Dolls as the characters, and the environment has been crafted to look like a world in which the dolls belong - hand carved and wooden.

This project would not be possible without the amazing work of Chizuko Nakamura, the voice actress who recites the Haiku in-game.


Please note that this current version is an early release build, more work will be carried out for a final release. The next steps on the roadmap are improving character control, re-working the audio and implementing the next level.

Download
Click download now to get access to the following files:
Kokeshi Kikou - Physics On (Allows the player to tumble like doll(beta))
86 MB
Kokeshi Kiko - Physics Off (Disables tumbling for casual gameplay)
86 MB